In Memorium:
"Moony"
Am Can Intl CH Clarendon's Blue Moon, CD
Whelped: 4/4/91
OFA & PRA Clear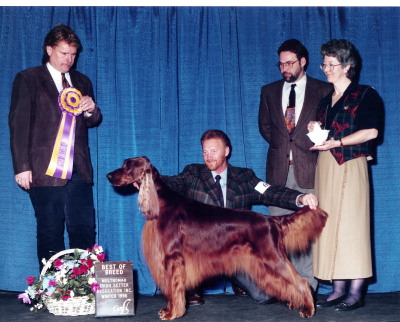 Winning the MISA Specialty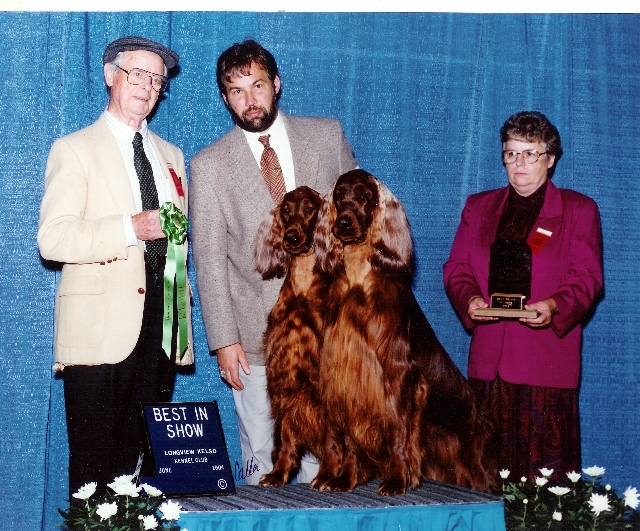 Sister and Brother Act – Dana and Moony winning Best Brace in Show!!!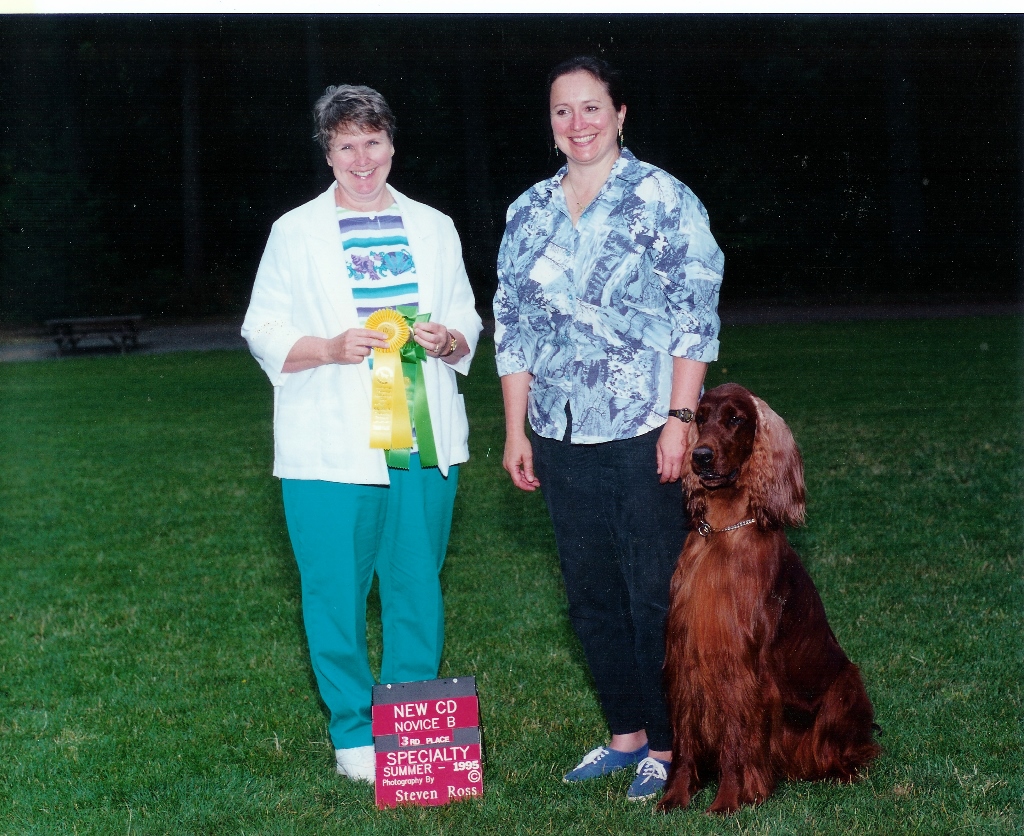 Finishing his Companion Dog Obedience Title
Achievements:  Bob's first show dog, he and Moony were a team from the start.  Moony possessed a calm even temperament that made him a wonderful companion and a reliable show dog.  He exuded royalty, while also being a lovely well behaved companion.  Moony was ranked 4th in the nation for awhile to the huge pride of Bob and the entire Clarendon Clan.  Possessing an absolutely stunningly beautiful head Moony was a total charmer to both humans and dogs alike.  If not for the amazing early show successes of Bob and Moony who knows if we would have "gone to the dogs" to the extent we have? But we are so very glad we did.  Moony was clearly Bob's dog, not Laurie's, but she managed to keep his attention long enough to complete his CD title as long as Bob kept far away where he wouldn't distract his boy.  We have so many fabulous memories of Moony.  The time he quietly "walked the grooming tables" 20 feet at Expo to discretely visit a female in season.  His romance with the McGarry's Sandy that led to an embarrassing altercation in the Breed Ring for novice handler Bob.  We see Moony's reflection now in his great, great, great nephew Lincoln. . . may the shamrocks fall softly, Moon Man.
Pedigree

Parents

GrandParents

GreatGrandParents

SIRE

 CH Raptures Jack of Hearts

 CH Rapture's Orion Rebellion

CH Rusticwoods Olympic Medallist
Rendition Apple Blossom (Ptd)
CH Rapture's On N'Only CJ
CH Rebellions' Ring of Fire
CH Rebellion's Jet Irish

DAM

 Avon Farm Street Dancer, CD

Avon Farm Thunder Road
CH Scarlly's Red Hot, ROM
CH Avon Farm Applause
CH Dunholm Margaux
Meadowlark's Honor Guard
CH Dunholm Red Ribbons